Circle Cross: Evolved a human body posture to a mechanical furniture
structure
Heart Flow is an interactive installation, that could

intelligently generate unique Water Marbling art pieces according to creators' heartbeat data.




It aims to reduce beginners' learning cost for Water Marbling and arouse their further interest, through

a relaxing and highly relevant creating experience.
Idea generation, appearance and structure design, digital modeling, mechanical analysis, manufacturing and processing, photograph recording
All started with an experience of being rescued from a fall caused fracture
I was impressed by this interesting arm cross figure used to transport victims, which reminds me of the mortise-tenon structure applied in traditional Chinese wooden furniture and buildings,
Unlike other transferring ways relying on surrounding objects, this smart supporting method with stable mechanical properties, is formed independently by just inserting and overlapping arms.
It is similar to the mortise-tenon connection used in wooden structures. Without glue and iron nails, wood components can be firmly assembled together by inlaying each other. All the freedom degrees of individual parts are limited, so as to construct a stable load-bearing structure.
So, I was inspired to evolve this arm gesture into a new type of wooden mortise-tenon structure, and apply it to a chair design.
Evolve this human posture to a furniture form
Make it stabler to bear weight on the ground
Attach four legs to the core, develop it into a centrosymmetric structure
To be reasonable as a chair
Fix each component by mutual penetration to make it functional for sitting,
Place a seat
board on
the bolts
First, limit its
degrees of
freedom.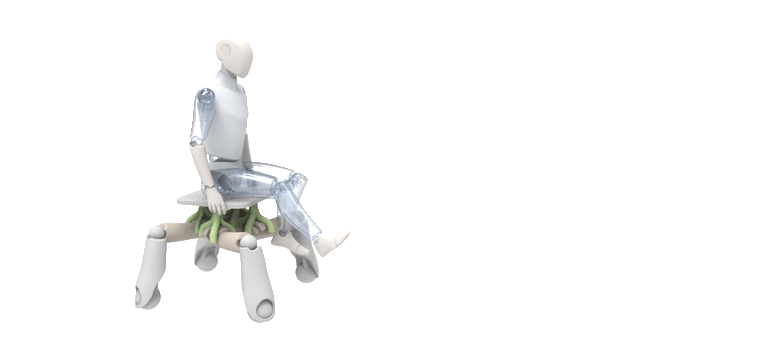 Place a seat
board on
the bolts
First, limit its
degrees of
freedom.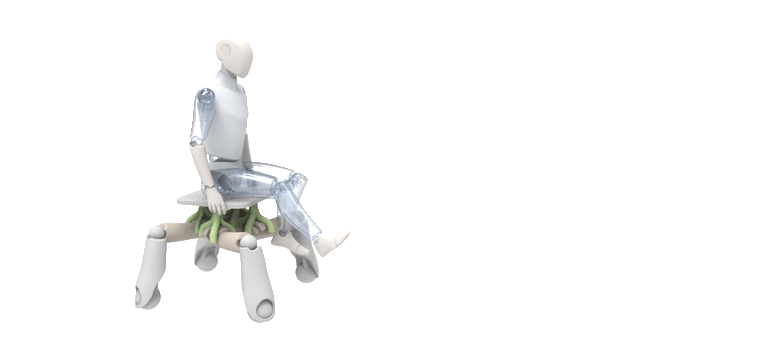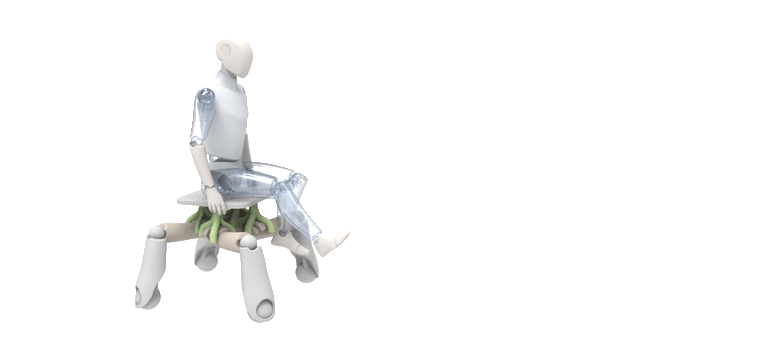 First, limit its
degrees of
freedom.
Place a seat
board on
the bolts
To be reasonable as a chair
Fix each component by mutual penetration to make it functional for sitting,
1/1
To be reasonable as a chair
1/2
To be reasonable as a chair
1/1